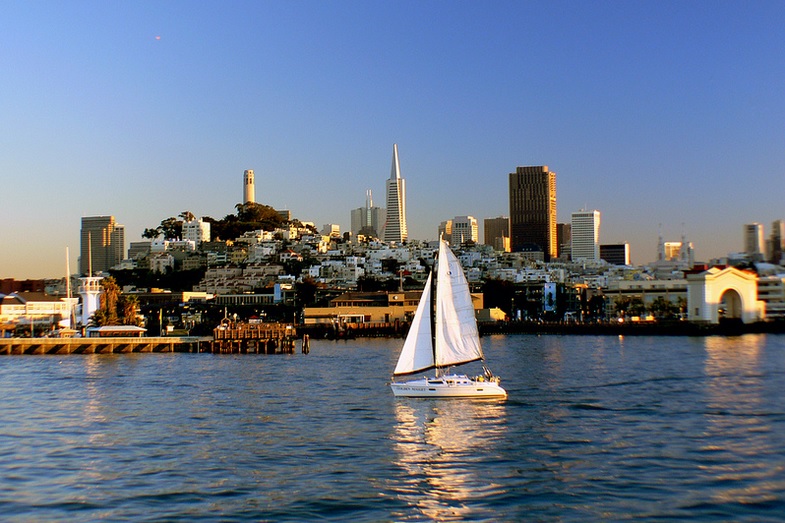 The San Francisco Public Utilities Commission (SFPUC) issued the world's first bond certified to the Water Climate Bond Standard last May. Market demand for third-party certified green bonds seems to be rising – and now, municipalities have a model.
The $240-million bond will fund various wastewater and stormwater management projects in the commission's Sewer System Improvement Program.
Developed by the nonprofit organization Climate Bonds Initiative (CBI), the Climate Bonds Standard was devised in partnership with research organizations, academic experts, and industry representatives.
The Water Climate Bond Standard requires that climate change adaptation and mitigation measures be considered and evaluated during the planning and execution of water-infrastructure projects.
Green bonds are labeled green to indicate that they will fund projects with some environmental benefits. These bonds have been championed as financial instruments with the potential to transition debt-capital markets toward a more sustainable, climate-smart economy.
But green bonds are mostly self-declared, which means that the issuer can decide to label a bond "green" without any verification that all projects or assets it will fund are indeed sustainable or concerned with mitigating climate change. This can lead to greenwashing because bond issuers could abuse the "green" brand in order to access funds and investors specifically dedicated to purchasing green bonds.
According to Justine Leigh-Bell, director of market development for CBI, the green bond market is hampered by investor mistrust. This problem is due to a lack of transparency, lack of accountability for use-of-proceeds follow-through, and ambiguity regarding what constitutes a 'green' project.
In fact, in a 2016 report titled "Green Bonds Must Keep the Green Promise!" Pascal Canfin, CEO of World Wildlife Fund (WWF) France, said that "robust, credible, fully-developed and widely-accepted industry standards for green bonds are urgently needed."
San Francisco's certified water bond represents an effort to restore investor confidence in the credibility of green bonds and improve transparency in the process.
Mike Brown, SFPUC's manager of environmental finance programs, explained that rather than simply self-declaring the bond 'green,' he and his team hoped that third-party verification would make it clear to investors that the wastewater project was linked to climate change mitigation and adaptation.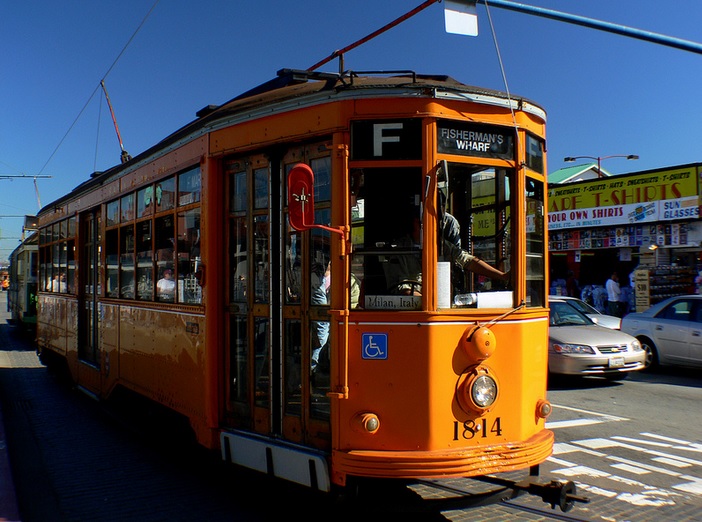 Learning from San Francisco
The SFPUC pursued certification for multiple reasons.
First, the commission was already highly knowledgeable about the certification process because it participated in the Industry Working Group during the development of the water criteria.
Second, the commission hoped that certification would help communicate the goals of the water program to investors.
Brown said that given the decades-long lifespan of municipal infrastructure projects like dams or water treatment plants, it "makes a lot of sense" for utilities to be considering climate impacts in planning processes.
When considering bay rise and saltwater intrusion into the water system in San Francisco, Brown said, "We are already dealing with it. Any siting of an infrastructure facility needs to have that in mind and be planning for adaptation to withstand flooding.
According to Leigh-Bell, certification can help highlight public utilities' existing commitments. "Utilities are saying, 'Hey, we've taken climate quite seriously for decades'… it's a matter of drawing out that information and showing investors that the utilities are managing assets according to the risks at hand."
So far, Brown has yet to observe a drop in interest rates for green bonds. He said that while investors were happy the certified wastewater bond was certified green, they weren't willing to pay a premium for it.
But Brown said he is confident this will change as more investors become aware of climate risks to their assets. Though a price difference has yet to be realized, he cited other benefits of certification, like expanding his investor base. He also believes that the ability to certify an entire program will make certification more appealing to bond issuers. This is because every refinanced bond or future project tied to the program can be certified green.
Looking toward the Future
In the United States, Leigh-Bell said she sees the market for certified green bonds growing mostly on the coasts. That is where utilities have already witnessed the risks associated with sea-level rise and storm frequency. "The ones that are feeling climate impacts the most are the ones that are going to be most proactive," she explained.
On the international stage, Leigh-Bell is currently focusing on developing markets for water infrastructure and renewable-energy bonds in Brazil. In Latin America, the green bond marketplace is emerging. Some bond issues have come out of Mexico. Colombia is on its way towards bringing some bonds to market.
Her work also involves delivering presentations about the Climate Bonds Standard all over the world, from New York to Shanghai. Both Brown and Leigh-Bell said that investors are increasingly recognizing the importance of identifying climate-related risks associated with infrastructure projects.
But progress is slow.
Although asset owners, investment managers, and individual fund owners who manage a combined $11.2 trillion USD signed the Paris Green Bonds Statement in December 2015, promising to grow a "robust" market that addresses climate change, there is still much work to be done.
A WWF report on green bonds states, "Today, the green bond market is still very small and has yet to show evidence that it has helped preserve, restore and enhance natural capital and shift capital towards a sustainable economy."
As of May 2016, the labeled green bond market totaled $118 billion USD. But CBI predicts continued growth and estimates that $100 billion USD of green bonds will be issued in 2016 alone.
Momentum appears to be building for third-party certification, which could strengthen the market moving forward. In California, for example, Leigh-Bell said a green fund is being set up which will only allow access to capital if projects adhere to climate standards.
According to Brown, California has educational webinars and in-person trainings about green bonds. But he believes issuers still need a better understanding of the process and costs of certification in order for the market to develop.
Brown said, "My hope is that in the future, when project developers and engineers are looking at a project, and if they are considering alternatives, they will choose an alternative that they can sell green bonds for."
SFPUC and CBI have set the model for the innovative, cross-sector partnerships that are needed to revamp the green bonds market.
Brown stated that the commission will be issuing more certified green bonds in the coming months. "I'm most excited about trying to mobilize investments towards a carbon-free economy. That's what we are really excited to be a part of."
To comment on this article, please post in our LinkedIn group. You may also email the authors of any of Conservation Finance Network's articles via our contact form or contact us via Twitter.