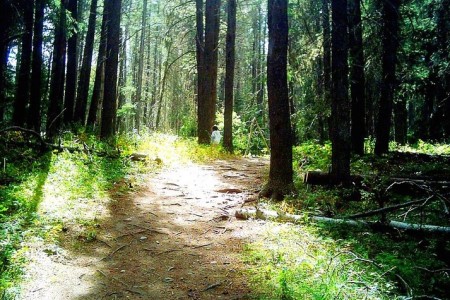 Environmental NGOs and banks are both increasingly interested in conservation as a business opportunity. However, in the past, they have sometimes had an adversarial relationship. Their approaches to financing have also differed.
In this interview, John Tobin-de la Puente, former managing director and global head of sustainability at Credit Suisse, said that partnerships between banks and NGOs are evolving toward mutual exploration of business opportunities.
However, a substantial rift remains between these two types of organizations. The divide is political, pragmatic, and programmatic. To reach large-scale solutions, Tobin said, NGOs must work with profit-motivated businesspeople.
Tobin is now a professor at the Charles H. Dyson School of Applied Economics and Management at Cornell University.
CFN: How is the current landscape of conservation finance changing as banks are becoming more involved in projects?
Tobin: The landscape is changing, but it's not changing quickly enough. There isn't a huge amount of collaboration today – and that's something we need to address desperately. If we're going to tackle the funding deficit that conservation has, that is going to require a much deeper, greater level of coordination and cooperation between the banking sector, environmental organizations, and civil society.
There are several organizations that have gotten involved in the conservation finance space in the banking world. Credit Suisse, which I left in January 2016, decided that it was going to be a strategic priority for us to tackle this area both as a contribution to an important social need, but also to address the interests and needs of our private banking clients, who are hearing about impact investing and other forms of investing that have collateral benefits.

JP Morgan has been financing NatureVest, which is an outfit within The Nature Conservancy that seeks to do deals within the conservation finance space. Goldman Sachs has been doing interesting things through its environmental markets area. But these are just early steps for the banking sector.
We'd like to think there's great potential out there for collaboration between these sectors because natural capital has some cash flows that are inherent to it. Unlocking cash flows isn't always easy or obvious. That's where people with business acumen and structuring capabilities, the kinds of people you find at investment banks, may be able to help unlock these cash flows.
Banks are starting to realize that there may be opportunities to make a contribution and also generate some revenue. And NGOs are starting to recognize this may be a way to help finance the preservation of protected areas.
CFN: What are some of these challenges?

Tobin: Scale is a very important one. The scale that environmental organizations tend to think in and the scale that banks tend to think in are very different. Many times, it's hard for big banks to get involved in some of these deals because the amounts are so small. Given their cost base, they can't justify doing these deals.
In addition to scale, a huge obstacle is, frankly, culture. Environmental organizations and, maybe more importantly, government entities in charge of managing protected areas, aren't used to thinking in business terms. For many people in the environmental NGO space, thinking like a business person is anathema.
It is difficult for many people to get used to thinking that something as beautiful as a protected area is something that you can use to generate revenue other than entry fees. That isn't to say that we are going to turn all our protected areas into sustainable-forestry areas.
There has to be much more of a concerted effort on the part of environmental organizations and protected area managers to think, "What are the business opportunities that we can [develop] to help meet the operating costs of this protected area?"
Unfortunately, nature will have to pay for itself. There is just not enough philanthropic and public capital available to do conservation right, to conserve protected areas the way we should, and to ensure the long-term sustainability of some our most pristine habitat. We just don't have the money.
CFN: How are the challenges of scale and culture affecting the selection and implementation of conservation projects?
Tobin: The effect of these challenges is a brutal one. Most conservation projects are simply not being selected – full stop – for any kind of investment on the part of a large financial institution. The scale that is required by banks is great. Therefore, the sorts of things that are often served up as a first attempt on the part of a protected-area manager or an environmental organization dipping its toes in the waters of business just don't work.
So that's the reason you see so few deals. Those deals that we have seen – for example, in the case of social impact bonds and environmental impact bonds – are very few.
When a bank does get involved in the transaction, the bank gets involved out of a desire to make some kind of contribution. So it's an act of corporate responsibility or goodwill, often with the support of the parts of the organization that don't have the pressure to generate revenue, as opposed to the pure, hardcore business units that aren't thinking about the contribution the bank makes to society.
Ultimately what we want to see is that those units of the organization that have as their mandate to generate revenue to get involved in these deals.
Groups that 10 or 20 years ago would have only gotten involved in projects that involved oil and gas or fossil-fuel power-generation facilities are now financing wind farms and large solar operations. It's not necessarily because they think it's the right thing to do. Some people within those groups may indeed feel that it is the right thing to do, but most banks that have gone down that road have done so because there is money to be made in that space.
That can make a lot of environmental NGOs uncomfortable, but I would argue that those are precisely the kind of people that we want to attract into this space – with caveats and with guarantees that we are not giving them carte blanche to do anything with our protected areas, but we're providing guidelines about how we can generate revenue from the protected areas.
When we see more of those mainstream bankers who view this as a business opportunity, we'll know we have succeeded.
CFN: I can see why NGOs would be interested in the financing of the scale banks provide, but could you talk about why banks should be interested in working with NGOs? What's the business case there?
Tobin: I would come to that question from two angles.
It's no surprise that banks are at the bottom of the reputational food chain. Particularly since the financial crisis, they've taken a hit. They find it difficult to recruit the best people to come work for them. Their standing as organizations and the individual standing of bankers have suffered greatly in the last decade.
It is in their best interests to improve their standing in society and at least go back to where they were prior to the financial crisis when there was at least some level of respect for banks as institutions and for the people that work at them. So from that point of view, reputation improvement is key to the organizations and they see that. So gaining some goodwill is part of it.
Part of the same argument is that 10 or 20 years ago, financial institutions, when they were attacked or campaigned against by environmental NGOs, could afford to stick their heads in the sand and avoid the problem. They had enough standing, money, and power to do that, and they got away with it for decades. They can't do that anymore.
They recognize that environmental NGOs are here to stay and are more sophisticated in the way they campaign against financial institutions in the last few years.
On the business side, people within financial institutions have started to recognize there may be money to be made in this space.
Some of the solar power deals that have been done recently have been very profitable and very interesting to financial institutions. Renewable energy has been a source of real revenue for banks for years and will probably increase.
The business opportunities are there and banks recognize that. How do you get to some of these opportunities? Often, you can go directly to the operation that you want to finance. But in many cases, working with civil society is the best way to access some of these places.
Civil society has relationships, knowledge, and access that banks may not always have. And therefore, by working with environmental organizations, banks may see business opportunities arise that would not have been on the bank's radar without having that relationship.
So what we are starting to see is the tightening of relationships between financial institutions and environmental NGOs, which up until 5 or 10 years ago were just about making donations, if anything. Now that is evolving to a joint exploration of potential business opportunities. I suspect we are going to be seeing a lot more of that going forward.
CFN: How do you see those relationships developing in the future in the field of conservation finance? Could you give an example of a partnership model?
Tobin: I'd love to point to a collaboration model that I had an active hand in proposing, developing, and steering for five years. That is the model of World Wildlife Fund (WWF) and Credit Suisse working together. WWF has other relationships with financial institutions which have led to good results – but I don't know those models as well, so I'll use my own example.
Around the time of the financial crisis, completely coincidentally, we embarked on a process with WWF to develop a series of relationships where, in each of our regional headquarters, we teamed up with a national WWF operation in that hub to develop joint projects. Those projects headed in a number of different directions. Some of them were thought leadership products, others were training courses, and others were something as [simple] as beach-cleaning activities for employees of Credit Suisse in that particular hub.
There was a whole spectrum of activities. One of them, out of the Zurich office, led to the production of two important thought-leadership pieces in the conservation finance space – one in 2014 and one in 2016. I think these have been quite influential in terms of pointing out interesting directions for the development of the field.
To address the first part of the question, I think we are going to see a further breakdown of the gap that existed between financial institutions and environmental NGOs until recently. There was a good guy/bad guy thing going on with these two kinds of organizations on opposite sides of the table – not knowing each other, not understanding each other, and not being in any real kind of dialogue.
But the fact is that that sort of good guy/bad guy – let's fight each other to death, or ignore each other if you're a bank thinking about NGOs – is a thing of the past. There's a lot more dialogue, communication and cross-fertilization. There's a greater healthy recognition that there really is no good guy/bad guy thing here.
Environmental organizations are cleverly starting to recognize that banks and other business operations are not necessarily evil. They are entities that operate according to certain set of rules that are set by law and regulation and operate in a marketplace. If we can influence the way the rules are drawn up and the way the game is played, we might be able to steer banks and other corporate entities in a better direction.
We may be able, through our developing relationships with banks, to teach them a few things and influence the way that they operate. And what we're seeing more and more now is that the next big step is to see NGOs and banks work with each other on actual business opportunities. Because some of the access – the local on-the-ground knowledge that environmental NGOs have – banks do not necessarily have.
CFN: Is there anything else you'd like to add?
Tobin: There are real difficulties in banks and environmental NGOs working together. It's not easy to bring together two sectors that are so completely different in their approach, their culture, and their staff. But, I think the opportunities for good things to come out of the deepening of those relationships are so great or are great enough that not only is it well worth the effort but it is inevitable that it is going to happen. It is happening now.
It's only going to happen more because the opportunities for gain for both sectors in working together are greater than their differences. So yes, it's some work to overcome those differences, but we will indeed continue to overcome them and unlock the opportunities to help each other achieve our respective aims. I'm optimistic.
Note: Credit Suisse is a supporter of Network. Donors and partners outside CBEY and CFN do not review our articles or editorial calendar, but interviewees can review their quotes and Q&As.
To comment on this article, please post in our LinkedIn group. You may also email the authors of any of the Conservation Finance Network's articles via our contact form or contact us via Twitter.