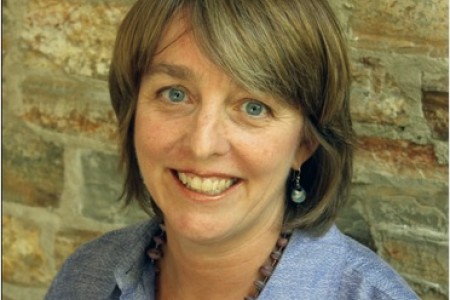 Andrea Ferri
As the field of conservation finance grows, more high-net-worth individuals and foundations are looking for ways to diversify their portfolios with a suite of innovative funding and financing strategies.
Foundations, in particular, have shown increasing interest in catalytic investment opportunities in the field of conservation.
Charitable foundations typically make grants to meet specific project goals. To leverage funds for economic sustainability, foundations and nonprofits have explored investment opportunities to increase the scale of conservation while simultaneously creating a sustainable economy. 
The field of conservation finance is in an early stage. There are significant funding gaps between the amount of capital available and the number of investable projects. As foundations set the stage for catalytic investing, there is momentum to propel this movement forward.
Program-related investments (PRIs) are based on a type of financing strategy in which a foundation funds a project with the intent that the money will be repaid at below-market-rate returns. PRIs are beneficial for both foundations and nonprofits. They allow organizations to fulfill their philanthropic goals while supporting stakeholders with fewer financial resources. These are mission-driven investments and are not meant to increase a foundation's endowment.
PRIs minimize the overall risk to the foundation. However, not every project may be ready for an investment. There are a few factors that determine whether a project would be a good fit for a PRI.
For any program looking to receive a PRI, the project must first align with the philanthropic interests of the foundation. It must also be investable. Some PRIs are funded with the intent that they have the potential to reach mainstream success and be market-ready for investors.
PRIs can offer the added benefit of generating capital. But how does a project go from being grant-funded to being an investable project?
The David and Lucile Packard Foundation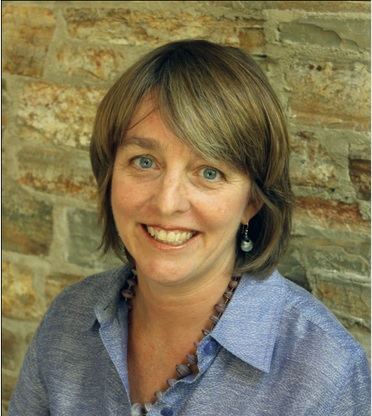 "Our PRIs show that it is possible to have conservation impacts while also preserving our capital and receiving financial return. Some of the deepest conservation impacts can be achieved by not seeking maximum profit," said Susan Phinney Silver, mission investing director at the David and Lucile Packard Foundation. "Other significant factors include the length of a project and how well it fits into the foundation's investment portfolio."
At the foundation, decision makers use an 'Impact First' approach.
"To leverage private capital, there needs to be a staged process. We can't put a fund together and expect private capital to flow in," Silver said. "Groups like The Freshwater Trust and The Climate Trust were funded with impact investments and are moving closer to the point where they have investable projects."
Silver said the path to a PRI is like an s-curve. Initially, foundations provide grants to organizations to complete a project. After seeing a proven track record of success, a foundation may decide to provide an impact investment. Last, if there are proven environmental and financial returns, that project may be ready for investments from commercial financiers.
"There has been years of history in trying to bridge the boundaries between conservation investment and finance," Silver said. "We're looking at how Packard can provide grants to nascent funds that are trying to put together investable products."
The Gordon and Betty Moore Foundation
The Gordon and Betty Moore Foundation is one of the largest funders of environmental conservation worldwide. It focuses on measurable, durable impact through defined initiatives. Unlike many other foundations, the Moore Foundation does not divide PRI capital and grant capital into two different pools.
"We are focused on impact and agnostic about the tool – whether [we use] grants or PRIs," said Dan Winterson, who manages the foundation's Bay Area Conservation Program and its impact investing efforts. "Each program can determine whether straight grant funding, program-related investments, or a combination of both is the best option to meet its goals."
While some foundations only provide PRIs to existing grantees, others may not view this as a barrier. At the Gordon and Betty Moore Foundation, funding is determined through very defined strategies and initiatives.
"There is a separate investment team that manages the endowment with no impact lens. Then there are programmatic funds which can be used for either grants or PRIs," said Dan Winterson. "It depends on the specific issue we are trying to address as well as the capacity of the program staff. If we're able to provide a PRI instead of a grant, then that can be the best option."
Foundations such as Packard and Moore are paving the way for innovative conservation financing opportunities to take place. For long-term conservation benefits to be achieved, financing mechanisms need to evolve with the ever-changing environmental and economic landscape. PRIs are just one tool that can be used to support these efforts.  
Note: The David and Lucile Packard Foundation is a supporter of Network. Donors and partners outside CBEY, CFN, and The Conservation Fund do not review our articles or editorial calendar, but interviewees can review their quotes and Q&As.
To comment on this article, please post in our LinkedIn group. You may also email the authors of any of the Conservation Finance Network's articles via our contact form or contact us via Twitter.