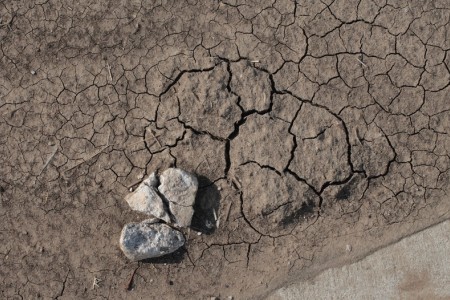 When the quality of land degrades, environmental, social and economic opportunities evaporate. The United Nations is working to prevent land degradation globally. In this interview, Simone Quatrini, Land Degradation Neutrality Fund coordinator and team leader at the Global Mechanism (GM) of the United Nations Convention to Combat Desertification (UNCCD), said his program is attempting a worldwide conservation finance effort. There is massive work to be done.
CFN: What environmental solutions can reduce land degradation?
Quatrini: Two types of actions are needed to achieve land degradation neutrality (LDN):
Avoid further land degradation.
Restore and/or rehabilitate degraded land.
Land degradation is commonly measured as a reduction in the productivity, vegetation cover, or carbon storage of land, so actions to achieve LDN should address at least one of these aspects.
Technical solutions are already available, such as planting trees or adding organic matter to soil, but what really matters is the scale of intervention. Achieving LDN at a global scale will require a massive effort to restore or protect about 12 million hectares of land per year – representing the annual land footprint of the global economy.
Worldwide, approximately two billion hectares of land could benefit from restoration, including about 500 million hectares of abandoned agricultural land. While not all restoration activities would make economic sense, some can deliver significant benefit-cost ratios.
Furthermore, stopping land degradation would be a major step toward mitigating climate change, as soil is the second largest carbon sink after the oceans.
Land is also at the heart of many other sustainability issues such as food security, poverty reduction, gender equality, water availability, and biodiversity protection. Managing land wisely would allow the world to address these global challenges.
To achieve LDN by 2030, large amounts of financial resources must be mobilized. Public resources alone will not suffice, as the Addis Ababa Action Agenda has said. New financial instruments and intermediaries, as well as enabling conditions, are needed to catalyze private capital around these emerging investment opportunities, such as those offered by LDN.
This is precisely what the UNCCD GM set out to do with the creation of an independent fund for LDN.
CFN: When and why was the Land Degradation Neutrality Fund created? 
Quatrini: The LDN Fund was initially conceptualized in 2014 and presented by the GM at the World Investment Forum held in Oct. 2014 in Geneva, Switzerland.
The fund will make a substantial contribution to LDN by blending public and private finance to support large-scale sustainable land management and rehabilitation efforts. Therefore, the fund is closely linked to the SDG 15.3 target and will contribute to its achievement.
The LDN Fund will be structured as a layered fund, designed as a public-private platform for blended finance. Public funding from donors and development-finance institutions will play an important role in reducing investment risks for private investors, thereby leveraging private capital from impact investors and institutional investors with an interest in responsible investment.
The ambition of the LDN Fund project is to complement and scale-up existing financial instruments and funds for sustainable land management and rehabilitation by providing financing that would otherwise be unavailable in the market.
CFN: What are the goals and time frame of the LDN Fund?
Quatrini: During the United Nations Climate Change Conference held in December 2015 in Paris (COP21) the GM announced a partnership for structuring the LDN Fund with Mirova, the responsible investment subsidiary of Natixis Global Asset Management. Caisse des Dépôts et Consignations (CDC) and European Investment Bank (EIB) also expressed support.
Then, we assessed the market potential for LDN, validated the Fund's business model, developed robust environmental and social standards, and collected a pipeline of over 50 projects. Out of these, we identified a dozen strong investment cases.
Now, the design phase is almost complete. We are fundraising for a first closing expected in early 2017.
CFN: How does the LDN Fund work?
Quatrini: The LDN Fund will be independent from the UN and the UNCCD. It will be managed by a private-sector investment-management firm, which will be accountable to a board and an investment committee. An advisory committee will also play a role in governance of the fund.
The fund will finance land rehabilitation and sustainable land-management projects worldwide. Initially, the fund will focus on successful pilot projects which have shown potential for scaling up and require further investment. Over time, we expect new large-scale investment opportunities to emerge as the LDN market grows and project developers gain experience.
The fund will focus on triple bottom-line initiatives, or projects that generate:
Environmental benefits – By contributing to LDN, projects will including restoration of ecosystem functions, climate change mitigation and adaptation, and increases in biodiversity.
Socioeconomic benefits – These can include decent job creation, increased food and water security, empowerment of local communities, and more.
Financial returns – Returns could be generated through interest on loans or dividends from equity investments.
LDN Fund investments will follow strict sustainability standards and responsible investment criteria. Land ownership, land tenure, and environmental and social standards will be carefully assessed during each investment decision as part of a rigorous due-diligence process.
The fund's environmental and social performance standards are being established through a broad consultation process on the basis of internationally acknowledged  best practices such as the "International Finance Corporation Performance Standards on Environmental and Social Sustainability" and the "Voluntary Guidelines on the Responsible Governance of Tenure of Land, Fisheries and Forests in the Context of National Food Security."
The LDN Fund intends to adopt a collaborative approach for the deployment of capital to complement and leverage existing initiatives. Rather than competing with other actors in the market the fund will partner with fund managers and financial institutions, including local banks and microcredit agencies, to increase scale and impact.
CFN: Where and how do you obtain financing for the LDN Fund? 
Quatrini: We believe there are already many factors that could enable the LDN market to attract capital from more mainstream private investors.
Public investors and donors with a greater tolerance for risk would invest in junior and mezzanine shares of the fund, and support the fund's Technical Assistance Facility for project development. These shares would take any first losses resulting from the fund's underlying investments, effectively building a risk cushion for private impact investors and institutional investors such as pension funds looking to invest in sustainable land use projects.   
So far, Norway, the Grand Duchy of Luxemburg, France, and the Rockefeller Foundation have invested in the development of the fund. The fund is currently involved in advanced talks with several high-profile public and private investors, and is actively seeking other potential partners.
CFN: What are the main types of projects that are taking place?
Quatrini: Projects that contribute to LDN mainly fall within the key land-use sectors such as sustainable agriculture, sustainable forestry (including agroforestry), land rehabilitation/conservation, and ecotourism. Renewable energy projects can also contribute to LDN if combined with land rehabilitation and sustainable land management components. Typical examples of LDN projects would be the development of sustainably managed coffee or cocoa plantations on land at risk of degradation, or the use of crops like bamboo that can grow on degraded land.
Many of the LDN projects in developing countries adopt a 'bottom-up' approach. They are aimed at working with and improving the livelihood of a large number of smallholder farmers and local agricultural workers, with an investment strategy dependent on the specific needs and structure of these communities.
Bottom-up projects, such as outgrower schemes, often require complex and innovative implementation strategies, but can generate important benefits for industries that are looking to make their supply chains more reliable and sustainable. Community buy-in on these projects, typically through NGOs and local governments, and social-impact measurement are essential to their success.
One way to encourage 'bottom-up' investments is to support the project developers and investment managers who are structuring these projects. Working with microfinance institutions and local financial institutions can also be an effective way to support smallholder farmers in developing countries.
Overall, we anticipate tremendous growth in the number and scale of LDN investment opportunities worldwide as SDG implementation is rapidly gaining momentum. Country leaders are realizing that properly managed LDN investments can bring long-term benefits that outweigh investment costs, and more than 100 countries have already committed to setting national LDN targets and establishing roadmaps to achieve their goals.
Many private-sector actors such as food and beverage companies are also becoming involved with sustainable land-use investments as they try to meet their corporate sustainability commitments. So the enabling environment for LDN investments is quickly developing, creating the conditions for the LDN Fund to succeed.
To comment on this article, please post in our LinkedIn group. You may also email the authors of any of the Network's articles via our contact form or contact us via Twitter.