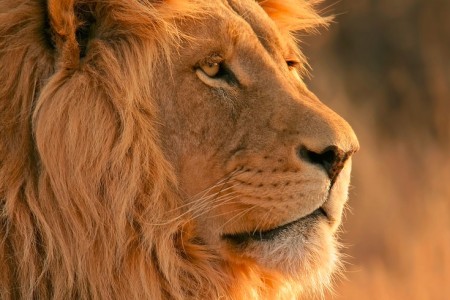 Ecotourism is beginning to catch the eye of private investors and other funders who are interested in financing sustainable development, land rehabilitation, wildlife reintroduction, and/or conservation research. Examples from Africa show how ecotourism can synergistically build support for these goals.
The tourism sector is one of the fastest-growing parts of the global economy. According to the World Travel and Tourism Council, the tourism sector made up 9.8 percent of world GDP in 2015. This will rise to 10.8 percent by 2026. Tourism has grown into such a key part of economies and development that the United Nations has made 2017 the Year of Sustainable Tourism for Development.
According to the Center for Responsible Travel (CREST), a research organization focused on sustainable travel, ecotourism has begun to stand out as one area that is quickly growing in popularity among different responsible tourism markets. Examples of ecotourism include education and community projects, wildlife research, and energy-efficiency activities. Destinations vary widely in how much and how they support these projects.
Ecotourism advances conservation using the lens of sustainable development. It supports local communities by creating financial incentives to protect their natural spaces. It also provides alternative jobs that make local citizens proud of their environments and motivate them to reduce degrading practices.
According to Martha Honey, a leading expert in sustainable tourism and the executive director of CREST, one of the missing legs that would provide more support for ecotourism is financing. She said many of the other pieces are in place, such as local interest, certification tools, and government buy-in, but funding has remained a stumbling block that makes it harder for this industry to continue to grow.
Investors
Financing for ecotourism mainly comes from three sources: wealthy individuals, philanthropic foundations, and multilateral development banks. While other players such as nonprofits also invest in ecotourism, the bulk of the capital comes from these three sources.
Singita, a group of luxury safari lodges in Africa, is an example of a project with philanthropic financing. Their website describes how Luke Bailes, the founder, began a lodge on a piece of family-owned land in the Sabi Sand Reserve in South Africa to begin to raise funds for conservation management. Through its early success, Singita gained the support of a wealthy philanthropist from the United States and other individual investors.
Singita expanded to 12 lodges and properties in five different ecosystems across Africa, with more lodges coming. Neil Midlane, manager of Conservation Projects at Singita, said that through the ecotourism provided on these properties, Singita has been able to control land management to support land rehabilitation, wildlife monitoring, anti-poaching security, scientific research, and wildlife reintroduction.
According to Midlane, by using a high-cost, low-impact model, Singita uses revenue and donations from wealthy clients to fund land management. It has built upon its reputation to gain the support of new impact investors interested in financial and conservation returns of long-term investments. Another source of income that Singita has recently begun allows individuals to lease portions of land on which they can build private lodges or villas within the reserves. These properties provide returns to investors.
At the other end of the spectrum, multilateral development banks, such as the Inter-American Development Bank, have recognized the importance of ecotourism in providing sustainable jobs for local communities. As can be seen on their websites, many of the regional development banks have direct investment projects with ecolodges and other operators. Some others have worked with third parties such as nonprofit organizations or impact funds to funnel investments and ensure sustainable practices.  
EcoEnterprises Fund (EcoE) is an impact fund that receives financing from both multilateral development banks and individual investors. According to its website, EcoE uses funds to help grow companies – including ecotourism operators. EcoE specializes in mezzanine financing and equity for growth. The company is currently working on the second of three rounds of funds. It chooses and works with environmentally oriented companies to scale up their practices and collect returns.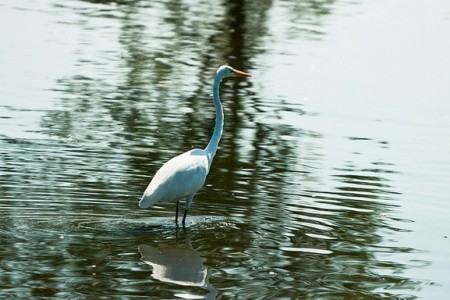 Impact
From both a conservation perspective and a financial standpoint, ecotourism is an industry that can have intersecting benefits. But it also needs a close amount of monitoring and evaluation.
When done effectively, ecotourism can have good results for wildlife and habitat. According to Midlane, Singita has seen major population growth of local buffalo, elephants, and other megafauna. It has even had game-changing growth in its black and white rhino populations, reintroducing the species into areas where they had disappeared completely.
From a financial standpoint, ecotourism investment is as much impact-focused as return-oriented, according to Nathalie Prado, managing director at EcoE. Prado said that it is a steady, long-term investment and a necessary part of any impact investing portfolio.
These investments provide human-interest and conservation results that investors want as well as long-term returns that balance portfolio averages. EcoE has found its ecotourism investments have higher returns than comparable ones that are in similar tourism businesses. They also produce more straightforward returns than investments in food, agriculture or beverages.
Obstacles and Potential
Many businesses remain too small for investment. Often, local and indigenous communities with interest in tourism have trouble finding the support they need to start businesses. Investors and development banks also have lower interest and a limited ability to be able to support many small operations.
While EcoE was previously financing a number of ecotourism ventures with the first of its three funds, it has reduced this as it has shifted its focus toward growing established companies, Prado said.
Due to the many parts of sustainability of ecotourism businesses, investments need more in-depth monitoring and analysis. EcoE staff have found that they have had to work more closely with their ecotourism investments in order to make sure proper practices are being used.
According to Honey, working closely with operators to expand energy and water efficiency is one of the main requirements for growing and ensuring sustainability. Investments in this infrastructure pay for themselves through the energy-cost savings of greening operations.
Ecotourism is also not a cure-all for funding conservation. There are few areas where lodging revenue covers the full cost of running a park, Midlane said. Since ecotourism is dependent on weather, politics, and other issues that impact appeal, it needs a wider net of investment and financial flows outside of operating revenue. This is especially true for the demonstrated conservation results at Singita.
While it comes with a high level of thoughtful monitoring, ecotourism, with its sustainable development overlap and long-term returns, has begun to and can continue to grow to play an important role for conservation in the future.
To comment on this article, please post in our LinkedIn group, contact us on Twitter, or email the author via our contact form.