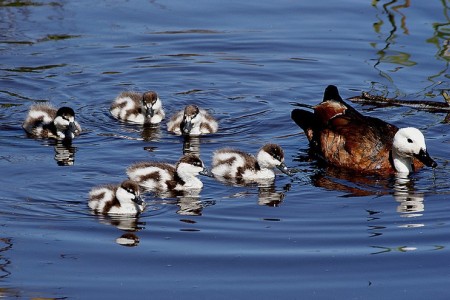 "Exponential conservation." That is a phrase that Conservation X Labs uses to describe its work. This includes an accelerator program – one of many accelerators that nonprofits are beginning to use to grow conservation.
Accelerators provide a formal way for startups to access expertise. They can also help provide capital for organizations and companies in the early phases of their growth. This is a growing approach that allows organizations to take the tools from traditional startup systems and apply them toward the growth of conservation entrepreneurship. 
Traditional accelerators usually provide a dedicated work space for a short amount of time with advisory services. They also take equity in the growing organizations in exchange for early capital.
Accelerators in the nonprofit space have a different approach to capital than other accelerators do. They share the core goal of supporting growing organizations through mentoring. They provide a network of conservation and business expertise that early-stage conservation ventures need to grow their organizations and impacts. 
A couple of the more well-known nonprofit conservation accelerators are Oceans X Labs and Conservation Investment Accelerator. Oceans X Labs was created by Conservation X Labs. Conservation Investment Accelerator was created within NatureVest, a business unit of The Nature Conservancy (TNC).
There are also smaller niche accelerators from other business actors in the space that are funding for-profit and nonprofit projects. These include PomonaImpact's AgTech accelerator, which is focused on natural-resource conservation. Another is Upstream Tech's Quantified Impact Accelerator for pilot-stage conservation and restoration projects that use its satellite technologies.
Starting with Systems Thinking
Conservation challenges often remain unsolved due to systematic failures to address them, said Paul Bunje, cofounder of Conservation X Labs. Accelerators attract different types of actors from nonprofit to for-profit startups that all have different approaches for impact. Accelerators can look across the spectrum of those approaches and support the ones whose work fills in the identified gaps needed to address those systematic failures.
Oceans X Labs started with a challenge, Bunje said. In 2016, the Blue Economy Challenge was launched as a $2.5-million global competition to find the best ideas for the future of aquaculture. Due to mass overfishing and marine damage, aquaculture was identified as an opportunity area to address major marine-conservation challenges. The competition was organized through a partnership between Conservation X Labs, SecondMuse, World Wildlife Fund (WWF), and the Australian government.
Ten winners from the Blue Economy Challenge were funded by the competition. Led by Barbara Martinez, the Oceans X Labs team assessed the winners and chose whom to bring into the accelerator program.
Martinez said they wanted to advise a set of organizations that was filling the gaps in addressing the systematic failures they were identifying within aquaculture. An example of a gap was the lack of plant-based seafood-protein products to replace fish and shellfish proteins. The goal of Ocean X Labs was to help those organizations scale to larger markets where they could make a greater impact. 
The accelerator staff started with a mapping exercise of all of the solutions that were brought forward to the Blue Economy Challenge, Martinez said. They grouped the entries by their solutions' approaches and types. They chose organizations from among the 10 winners. When picking the final accelerator recipients, they chose from different solution groupings to support a diverse set of approaches. The also gauged the readiness and scalability of the technologies based on where there was latent ready demand.
NatureVest had a similar approach. Eric Cooperström, director of NatureVest Asset Management, said NatureVest primarily uses external capital with some TNC investments. Over four years, NatureVest has gathered $200 million in capital investments. It now has a pipeline of transactions of over $1 billion. When the staff thought about the financing gaps for conservation, a major gap turned out to be predevelopment capital. They also had a goal to grow the conservation finance field as a whole – not just certain approaches or actors within it.
The TNC NatureVest accelerator was launched in 2017 to provide that predevelopment capital, Cooperström said. With their goal of moving the whole market forward, the team sought out a broad range of conservation finance approaches. With only $1.25 million in total grant funding available, the first round of the accelerator was marketed on a limited basis. It still received 83 responses.
The applicant pool ranged from new concepts to scalable and ready deals from for-profit and nonprofit organizations, Cooperström said. The finalists were chosen through a multi-round process with the internal deal team of NatureVest staff and an advisory committee. The committee was a multi-stakeholder group of corporate, foundation and nonprofit leaders in ecosystem conservation and impact investing.
The final four organizations were chosen based on assessments of future impact. They were selected to support industry growth, encourage financial returns, and scale impact potential within NatureVest's six conservation priority areas.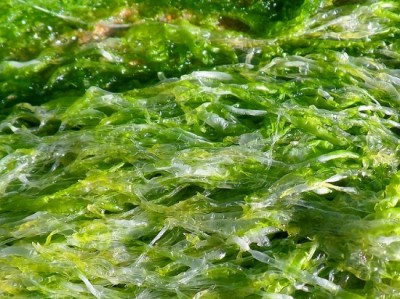 Working with Organizations in the Accelerator
Oceans X Labs partnered closely with and was funded mainly by WWF, Martinez said. The program was convened digitally to provide peer-to-peer learning and mentoring from relevant experts through the networks of WWF and Conservation X Labs.
The accelerator programming had a focus on customer development, business planning, technology transfer, and science innovation, Martinez said. The accelerator participants grew their organizations in these areas to strengthen their market and impact potential. Organizations also benefited from a partnership with the Duke Innovation & Entrepreneurship Initiative to help them further develop their value-proposition models.
One of the major successes of the cohort has been New Wave Foods, Martinez said. It seeks to provide a sustainable plant-based shrimp substitute made from seaweed. New Wave Foods' entire goal is to disrupt the seafood industry without participating in fishing. Since the products are made from seaweed, the company avoids the major challenges of traditional shrimp – such as bycatch kills and human slavery. Bycatch consists of other marine species that are caught accidentally.
Through the Oceans X Labs accelerator, New Wave Foods accessed marine conservationists, climate scientists, and other innovators, Martinez said. Those advisers helped the team assess its impact metrics through lifecycle assessments to strengthen the company's value proposition.
JP Morgan Chase & Co. has been the major funding partner for TNC's Conservation Investment Accelerator, Cooperström said. This partnership allowed for them to provide the 2017 cohort with grant funding from the accelerator as opposed to the traditional capital-and-equity model. The accelerator also provided technical assistance, skills training, and mentor matching to support the organizations in reaching their conservation goals. The mentorship included the advice and network of the advisory committee.
The Conservation Investment Accelerator 2017 cohort included Terras App Solutions, which works on sustainable rural credit for agriculture development and zero deforestation. Terras App Solutions used the accelerator grant funding for a pilot project providing credit to zero-deforestation smallholder cacao farms along the Trans-Amazonian Highway. The company has already seen early success in spreading zero-deforestation practices with cacao farmers in this important rainforest area, Cooperström said.
Another participant was Environmental Defense Fund, which worked on a bond for Louisiana coastal-wetland restoration and resilience. The cohort also included two programs with TNC chapters that were developing a water-sharing investment partnership and dairy-industry sustainable intensification.
Looking Forward to New Goals
Conservation X Labs hopes to continue similar programs with water and biodiversity challenges, Martinez said. She hopes the next iterations of the accelerators will have more participating mentors and more offline connections. She is seeking to further the work on quantifying and assessing conservation impacts that the team did with Oceans X Labs.
The Conservation Investment Accelerator announced a second cohort early in 2018, Cooperström said. It is already working with those winners. TNC will continue to track the winners' progress over time of both cohorts. It plans to support them on their networking and continued growth for conservation outcomes. Conservation Investment Accelerator has a collaborative partnership approach. It hopes to continue to provide advice for other conservation-accelerator programs.
Conservation-oriented accelerators have a twofold impact. First, they help organizations with development of capital and networks for growth the same way that other accelerator programs do. Second, they support the intentions of startups and organizations to actively address and measure conservation challenges with their specific expertise and guidance.
These accelerators continue the work of bringing in private-sector startup strategies toward conservation needs. With the growth of each of these accelerators and the organizations they support also comes the growth of the diversity of approaches to address conservation challenges.
Note: The Nature Conservancy has donated to Network. The Conservation Fund is represented on our website's leadership team.
To comment on this article, please post in our LinkedIn group, contact us on Twitter, or use our contact form.