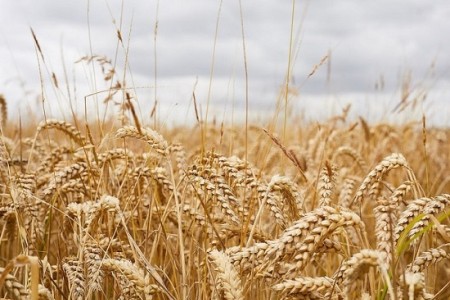 Less than one percent of United States farms had an organic certification in 2017, according to the United States Department of Agriculture (USDA). Due to its environmental and health benefits, organic agriculture is one of the sustainable agriculture methods many farmers are hoping to adopt.
Yet farmers seeking to tap into the organic market often face prohibitive costs when transitioning their conventional production methods to organic ones. This includes long turnover times for certification and the substantial costs of equipment and seeds.
According to articles from Public Radio International and others, the demand for United States organic products has outgrown the supply. High levels of imports make up the difference. This is true despite a seven percent increase in the number of certified organic farms from 2016 to 2017, according to USDA data.
In response, private companies are working to play a major role to help finance the upfront costs, ensure a steady buyer, or provide additional support programs. Their goal is to increase the number of organic farms.
What the Barriers for Transitioning Are
There are two major financial barriers to farmer adoption of these sustainable methods. 
First, transitioning can often have high upfront costs. This includes new seeds, different fertilizers, new equipment, and additional technologies to help accurately measure nutrients and growth. A farm-finance report from Environmental Defense Fund showed the farm-level profits improved over the long term despite increased costs in a few categories such as seeds. 
A key finding from the report was the idea that payoffs would come from the farm as a whole. There could be higher costs in one part of the farm, but overall there would be lower costs and higher profits across the farm. Findings also included the importance of taking the time and effort for transition programs to work. In addition, financial incentives will be necessary to encourage more farmers to transition.
The second major barrier is that the USDA requires a 36-month transition period for the organic certification. This is a period of organic-practice costs that occur before the farms can begin selling products as certified organic. Certified organic products are usually sold at a premium that helps cover costs. Farmers in transition are unable to take advantage of this pricing during the three-year transition period.
Why It Matters to Food Companies
Many companies have begun encouraging, requiring or changing their suppliers towards more sustainable methods. For example, four of the largest food companies in the United States, Danone North America, Mars Inc., Nestle USA, and Unilever United States, came together in 2018 to form the Sustainable Food Policy Alliance. This response to consumer demands for more organic products is being seen across the industry.
The urgency of transitioning to sustainable food-production practices is growing because yield issues with conventional farming are expanding due to the acceleration of climate change. Crops grown using conventional methods can be less resilient in shifting climatic conditions than ones grown using sustainable methods. One of the major benefits of sustainable farming methods is that they increase climate resiliency through increased soil health, more efficient water use, and increased pest resiliency.
Due to these yield issues, food companies can have shortage problems with their supply contracts, a Campbell's Soup representative said during a visit to Yale University. In those cases, the companies have to find different suppliers, sometimes at the last minute. This change in sourcing can be costly for companies because of price negotiations, new contracting, and transportation needs.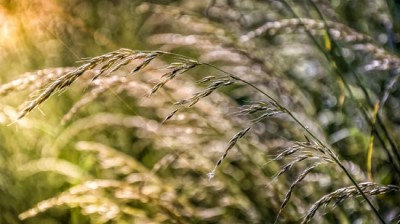 How Companies Are Responding
To support farmers as they transition, there are many finance schemes companies are putting in place with their suppliers. These include:
Dr. Bronner's has spent $3 million providing crop financing. It has offered no-interest advances for the purchase of the annual production of agricultural raw materials from sister companies and other suppliers, said Ryan Zinn, the company's regenerative projects manager. He said the company has spent $2 million on fair trade premiums that go toward local social-development projects. This can include healthcare and sanitation. It also includes regenerative projects such as compost operations. Finally, the company is one of the main leaders of the new Regenerative Organic Certification.
Pipeline Foods created a Farm Profit Program in 2017, according to a 2018 press release. The program provides grain farmers with economic support, marketing assistance, and insurance advice for farms that are Certified Transitional in the process of switching to organic. The program will provide access to inputs and equipment - and a community for knowledge sharing. It also provides in-person expert advice for a three-year agronomic plan. The program encourages and supports farms through the process of organic certifications. Currently, most organic grains are imported. The company's efforts indicate it hopes to increase the use of domestically-sourced organic grains.
The Land O'Lakes SUSTAIN program is working to improve farming sustainability with its dairy cooperative, which is a membership-based group that has a guaranteed market for milk. Land O'Lakes was also the first dairy cooperative to use its own equity for sustainable transitions. It is providing loans for sustainable methods that farmers want to adopt, such as water-reuse and manure-separation technologies. If farmers are willing to share data that will help Land O'Lakes tracking efforts, the farmers can also get points off of their loans to reduce them.  
Danone North America, through close partnerships with dairy farmers, is partnering with farms to transition to more sustainable systems.
"Over the years, we have developed a procurement system to buy milk directly from farms. This allows us to develop partnerships and seek innovation together," said Chris Adamo, the company's vice president for federal and industry affairs.
Two years ago, Danone North America made a pledge on sustainable agriculture, Adamo said. This included creating more transparency on sourcing and farm operations. It also included having Non-GMO-Project-Verified milk for some of its products. The company later established a soil-health initiative to help farms build out more sustainable production systems. This has been a major driver of the transition to sustainable systems for their partners.
One of the tools used for the Danone North America efforts, Adamo said, has been a cost-plus contract. Through this type of contract, Danone North America covers the input costs and guarantees a margin of return for a specific duration of time to support dairy farms that are transitioning.
Both Danone North America and Land O'Lakes have also been providing tracking technology and support for sustainable farm management. This support helps track yield and profitability. Additionally, these systems can help track sustainable practices, such as monitoring fertilizer use or soil health.
Land O'Lakes announced the Truterra Insights Engine in September 2018. Through an on-farm digital platform, it will be able to help provide recommendations for improved practices for the farms. The technology can help track soil health, weather patterns, and economic data. This platform may be helpful for the rest of the industry to help spread sustainable farm practices.
Danone North America has been providing support through a third-party validator, EcoPractices, for their soil-health initiative, Adamo said. The company is able to collect and share information provided from farms. That information comes from various technologies and databases, and can be used to give farmers a better idea of their sustainability and economic metrics.
Finally, there is a well-known example of organic transition — Kashi. Through a partnership with Quality Assurance International, Kashi started the Certified Transition label in 2016, according to its website. This label on final food products allows consumers to see that the products support farm transitions.
Through this label, Kashi is able to pay farmers higher rates than they would otherwise receive during their three-year transition periods, according to its website. This new certification is helping to create a marketplace for greater amounts of organic farmland. 
While serving companies' supply needs, these programs also work to grow the pie of sustainable farming. This shows a recognition of the shift toward sustainable sourcing that customers want and the undue burdens on farmers as they transition. These programs serve as a diverse set of models for other companies to follow.
Note: The USDA is a funder of Network.

To comment on this article, please post in our LinkedIn group, contact us on Twitter, or use our contact form.