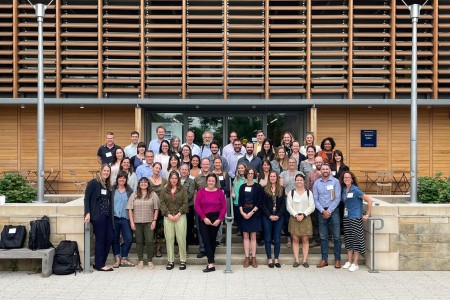 This past June, our team held the 17th Boot Camp at Yale University in New Haven, CT in partnership with the Center for Business and Environment and the Yale School of the Environment.  The event was an especially memorable event as we returned to Yale's School of the Environment for the first time in almost a decade. With darkened skies from Canadian forest fires outside a vivid reminder of the climate crisis, inside Yale's LEED-certified Kroon Hall participants discussed how to finance effective and innovative ways to combat climate change, and ensure clean air and water, access to nature and sustainable wood and food supply.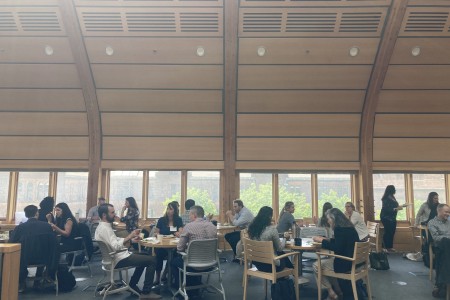 In addition to those 36 participants, 30 speakers joined us, and 45 remote attendees tuned in throughout the week. Sessions covered public and philanthropic funding and private finance and touched on topics ranging from carbon credits and wetland mitigation to water funds and equity and justice.  In these sessions and over discussions during breaks and meals, participants explored a variety of nature-based solutions across the U.S. and world, including forest protection in Australia and Costa Rica as well as Pennsylvania and California, tribal partnerships to manage grasslands in the west, water funds in Utah and Maine and stormwater retention credits in Washington, D.C., among others.
Session recordings from the Conservation Finance Boot Camp are available here. 
Presenters: David Meyers, The Conservation Finance Alliance