In Brief
Investments that honor nature create billions in value, as a new NGO report explains. 
The United Nations Environment Programme spells out major flavors of nature-based solutions and their scope in a new report. 
We boil it down here and invite you and your partners to test the solutions.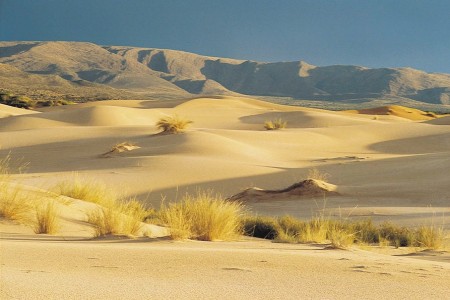 In December 2022 the United Nations Environment Programme (UNEP) advocated urgency for an expedited 2025 timeline to more than double finance flows in nature-based solutions (NbS) to limit climate change to below 1.5°C, halt biodiversity loss, and achieve land degradation neutrality. UNEP published the second edition of its "State of Finance for Nature." This new timeline to double finance flows is five years quicker than the timeline published in the first edition report, tripling NbS finance flows by 2030.
The report defines NbS as "actions to protect, conserve, restore, sustainably use and manage natural or modified terrestrial, freshwater, coastal and marine ecosystems, which address social, economic and environmental challenges effectively and adaptively, while simultaneously providing human well-being, ecosystem services and resilience and biodiversity benefits." UNEP Executive Director Inger Andersen reflects on NbS as a holistic solution to current environmental and social challenges, "how do we ensure economic growth while supporting human development and equality, mitigating and adapting to climate change and protecting the natural assets that underpin human well-being? Nature is the essential algorithm for the future of humanity."
The report highlights mangrove restoration as a "triple" win investment example; mangroves store carbon, provide protection and food sources for fish and food and fuelwood to local communities while protecting against storms and coastal erosion. Based on UNEP's projections, rapidly doubling finance flows to NbS can halt biodiversity loss, reduce emissions 5 GtCO2 per year by 2025 and restore close to 1 billion hectares of degraded land.
Currently, finance flows to NbS are estimated $154 billion per year. The level of certainty varies across NbS funding sources. For example, the United States government's expenditures on conservation focused initiatives such as "protection of biodiversity and landscape" correlate strongly to NbS whereas natural resource industry initiatives like "investment in sustainable agriculture, forestry, and fishing" may also include non-NbS investments.
Public funds make up 83% of current NbS finance flows with the private sector contributing 17%. Within private finance, sustainable supply chain investments are the largest component at $8 billion, followed by biodiversity offsets at $6 billion. Total finance flows to NbS have just increased by $3.9 billion since last year, 2.6% growth. Based on MAgPIE modelling and off-the-model analysis in mangroves, peatlands, and agroforestry, UNEP believes $384 billion per year investment is NbS needed by 2025 and $484 billion by 2030.
UNEP not only highlights the underfunded nature of NbS but compares public sector funding for nature-negative expenditures. Governments' expenditures on subsidies for energy, agriculture, and fisheries far outweigh investments in NbS, estimated to be in the range of three to seven times greater in the range of $500 to $1,100 billion. UNEP was unable to quantify private sector nature-negative flows due to less accessible information.
Financing NbS provides a cost-effective opportunity to reach climate, biodiversity and land restoration targets. For example, some NbS investments simultaneously contribute to all three targets in addition to providing economic/social benefits to local communities.
Increasing the breadth of NbS investment scope, this second edition report includes marine NbS capital flows, $14 billion per year. Investment in marine NbS therefore constitutes just 9% of total NbS investments currently, appearing to be the most severely underfunded area of NbS. The ocean makes up approximately 70% of the planet and plays a huge role in climate change mitigation.
There is a range of uses for NbS investments, which can be divided into three categories: restoration, sustainable land management, and protection. Sustainable land management includes agroforestry, cover crops, and optimally managed grazing. Illustrated in exhibit 14, detailing the most effective NbS employment strategy, restoration absorbs over half of investment in 2025, covering reforestation as well as seagrass and peatland restoration. Not to be overlooked, protection of existing forests and other ecosystems remains the most cost-effective NbS tool, because it requires fewer capital resources it correspondingly requires a smaller portion of total expenditure utilization.
***
The second edition of the "State of Finance for Nature" highlights three solution areas:
1. "Financing green" provides guidance for public sector actions. Increasing direct finance flows to NbS through public domestic expenditure as well as implementing government regulations and incentives to affect private sector investment in NbS through areas such as nature markets and sustainable supply chains.
2. "Greening finance" outlines businesses and financial institutions transitioning to net zero, net positive. UNEP argues for improved private sector accountability, assessment of impact and dependencies on nature and reporting. While many companies have made "net zero" and "deforestation-free" commitments, there has been little increase in impact investment and investment in sustainable supply chains. Additionally, governments should cease nature-negative expenditures.
3. Increase inclusion in financial systems for a just transition. UNEP raises concern that as NbS investments scale up and shape land use, inclusive arrangements are necessary for the almost 75% of the word's agricultural land in family farms and around 25% of the population depending on forrest for their livelihoods. They advocate for engaging with a broad cross section of stakeholders across all levels, notably traditionally marginalized groups such as indigenous peoples, women and young people from local communities as well as ethnic minorities.
NbS investments must double by 2025 under the 1.5°C change scenario. Investment in NbS provides opportunities for "triple wins" in attaining climate, biodiversity and land restoration targets. Yet, based on the current finance flows reported by UNEP, NbS initiatives are severely underfunded and dwarfed by domestic governments' nature-negative finance flows. The private finance must increase to greater than 17% of total NbS contributions and continue to invest in sustainable supply chains, to mitigate nature-negative flows. UNEP is increasing its scope to comprehensive ecosystem coverage, highlighting marine NbS as a severely underfuded area which deserves greater attention. Future reports will aim to continue to broaden the scope of NbS investments and improve tracking of both public and private nature-negative finance flows.