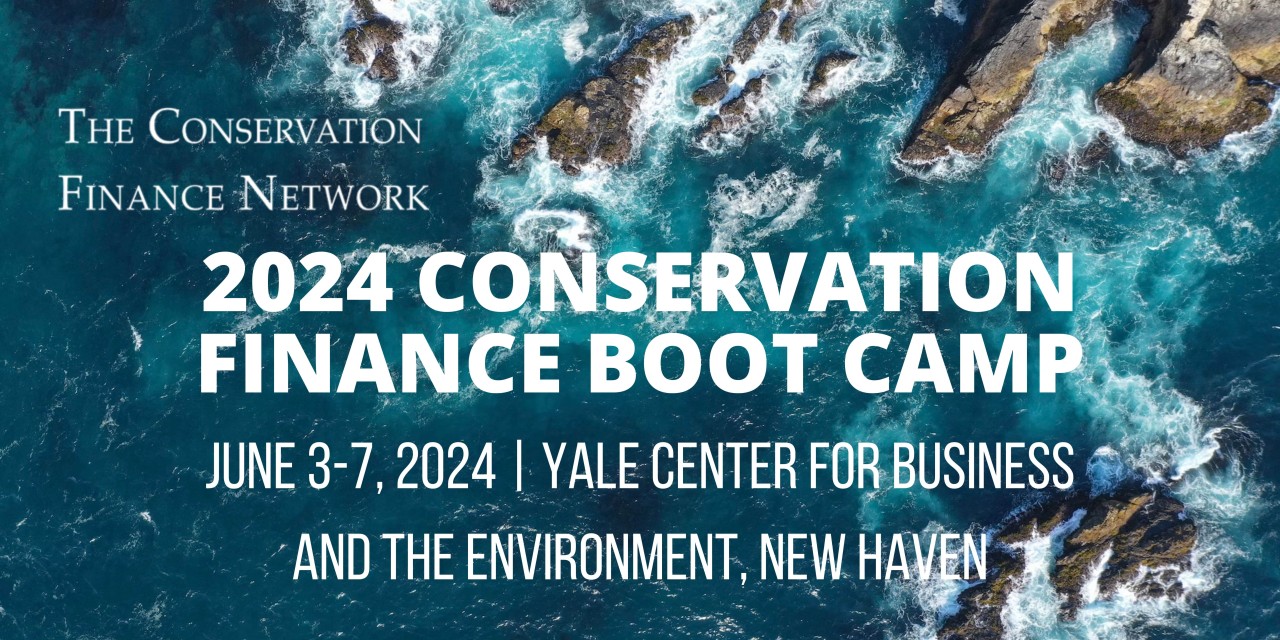 Applications for the next Boot Camp will open on January 15th, 2024!
The annual Boot Camp is the Conservation Finance Network's flagship training course. Since 2007, the Boot Camp has increased the ability of land and resource conservation professionals to apply innovative and effective funding and financing strategies to their work.
Course Overview
This week-long course targeted at mid-career professionals covers the latest in-depth information on conservation funding and financing trends and innovations, including public funding, private investment capital, bridge financing and loans, gifts and grants, income from the land, and monetized ecosystem services.
The Boot Camp emphasizes hands-on tools and lessons from relevant case studies. Course sessions feature interactive presentations from national conservation finance experts along with supplementary exercises guided by knowledgeable core faculty. Attendees have opportunities to consult with peers and experts, particularly through workshopping projects or challenges from their work.
Alumni
Boot Camp alumni represent a peer network of hundreds of committed conservation professionals working on similar issues across the United States and internationally.
Past attendees include U.S. and international conservationists, foundation leaders, land trust board members, executive directors, private investors, business executives, researchers, and graduate students. Alumni repeatedly put what they learn into practice — from an organization's first program-related investment to establishing a community forest initiative, developing a crowdfunding tool, or using a loan to bridge finance an acquisition project. Many long-term professional relationships grow from the course.
Applying for the Boot Camp
The Boot Camp is held annually each June at a rotating location across the United States. Dates for upcoming courses are typically announced in the fall, applications are accepted in the winter, and decisions are made in the spring. The course accepts about 30 attendees.
The cost of the Boot Camp includes a tuition charge and registration fee. Attendees are also expected to cover their own lodging for the week and travel to and from the course. Limited tuition scholarships may be made available for applicants whose organizations demonstrate financial need.
International participants should note that the course content is based in the U.S. legal code and that we primarily draw upon domestic case studies and examples.